Introduction to the World Fellowship of Buddhists.
Aims and Objectives
1. To promote among the members strict observance and
practice of the teachings of the Buddha.
2. To secure unity, solidarity and brotherhood among Buddhists.
3. To propagate the sublime doctrine of the Buddha.
4. To organize and carry on activities in the field of social,
educational, cultural and other humanitarian services.
5. To work for happiness, harmony and peace on earth and to
collaborate with other organizations working for the same ends.
The Origin and History
The World Fellowship of Buddhists (WFB) was founded on the 25th of
May, 1950 in Colombo, Sri Lanka, by a famous Pali language scholar,
Dr. Malalasskera. After eight years, the headquarters was moved to
Burma and after another eight years it was transferred to Bangkok. At the
WFB meeting held in Malaysia in 1969 it was resolved that the
headquarters of the WFB would be permanently located in Bangkok.
In the past thirty years, and with the strong support of the Thai government,
the original 27 branches of the WFB developed into 120 branches, spanning
thirty seven countries. In order to promote strength and unity among Buddhists,
a biannual world congress is organized by branch members for the interchange
of ideas and discussions on important issues.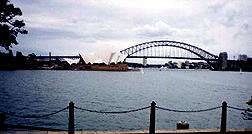 Sydney Harbor, Sydney Australia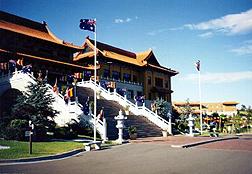 The Fo Guang Shan Nan Tien Temple, Australia
Home of the WFB 20th General Conference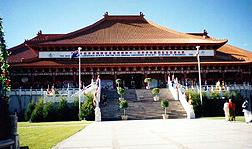 Main Dharma Hall
Fo Guang Shan Nan Tien Temple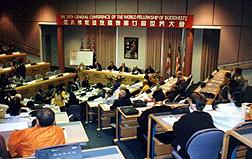 The Delegates, World Fellowship of Buddhist's Conference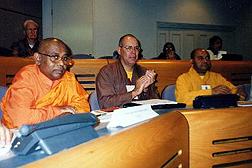 The Ven. Piyananda, Rev. Kusala and Ven. Chow Chu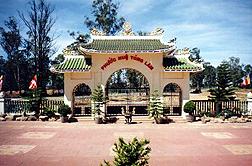 Main gate of Chua Phuoc Hue Temple
Rev. Kusala was invited to spend a few
days in this temple and gave a Dharma talk.
NSW, Australia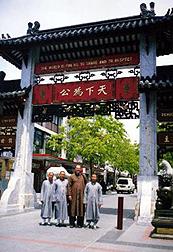 Little Saigon, Sydney Australia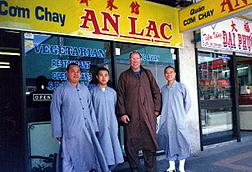 Chua Phuoc Hue Temple restaurant, in Little Saigon
Sydney, Australia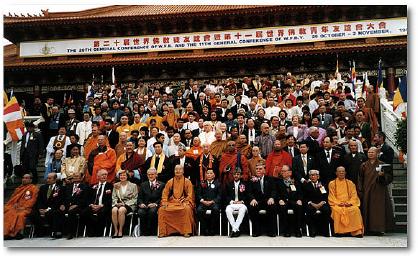 The WFB 20th General Conference, Australia, Nov. 1998